---
Hong Kong Faces III

2023

Ink, charcoal and gold foil on broken marble slabs. Framed within a cedar wood frame.

55 x 55 cm – 22 x 22 in
---
Hong Kong Faces II

2023

Ink, charcoal and gold foil on broken marble slabs. Framed within a cedar wood frame.

55 x 55 cm – 22 x 22 in
---
Hong Kong Faces I

2023

Ink, charcoal and gold foil on broken marble slabs. Framed within a cedar wood frame.

55 x 55 cm – 22 x 22 in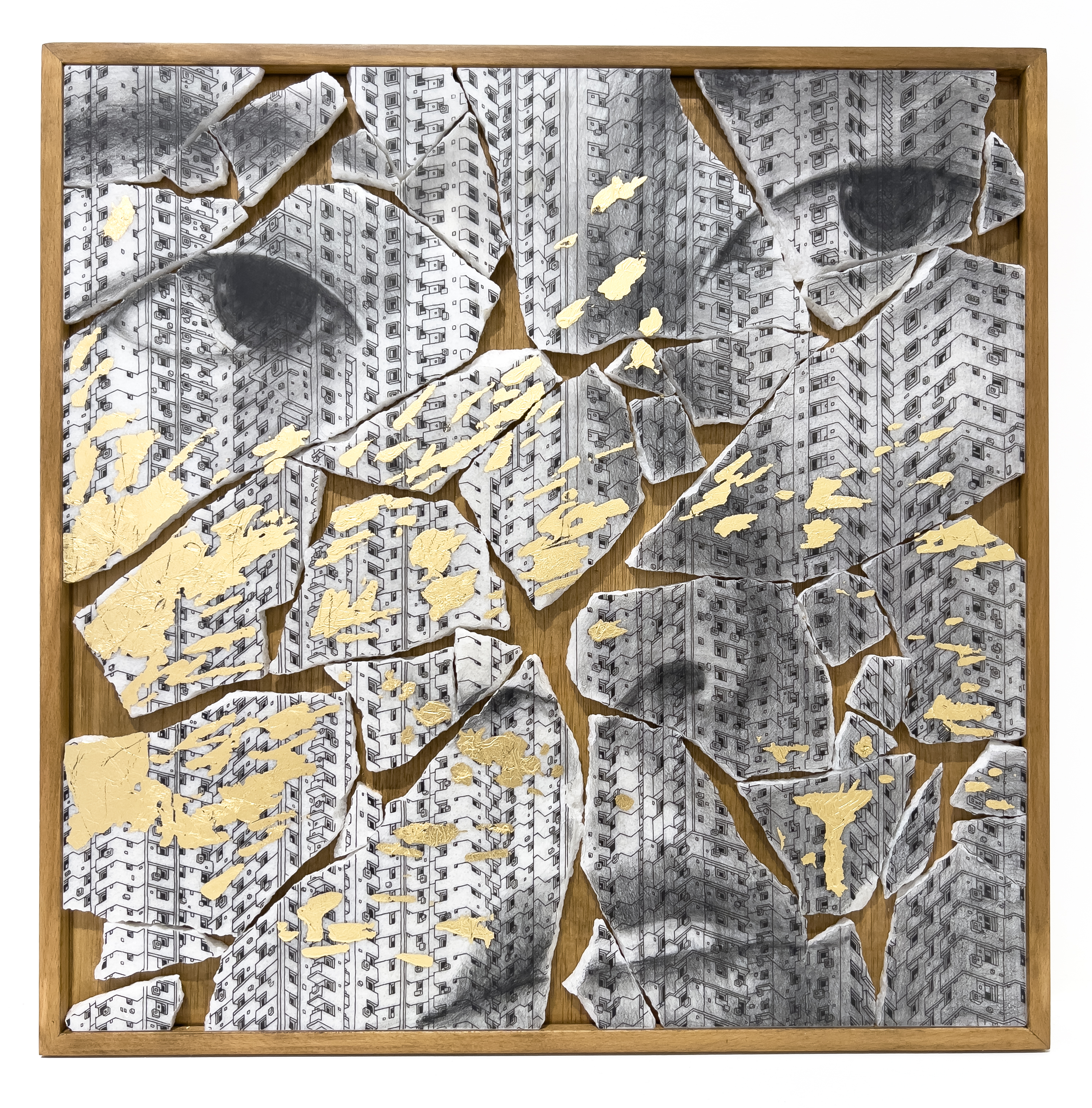 ---
Paris Frames

2023

Ink on brass

150 x 260 cm
---
Tokyo Flow

2023

Ink on galvanized steel

140 x 130 cm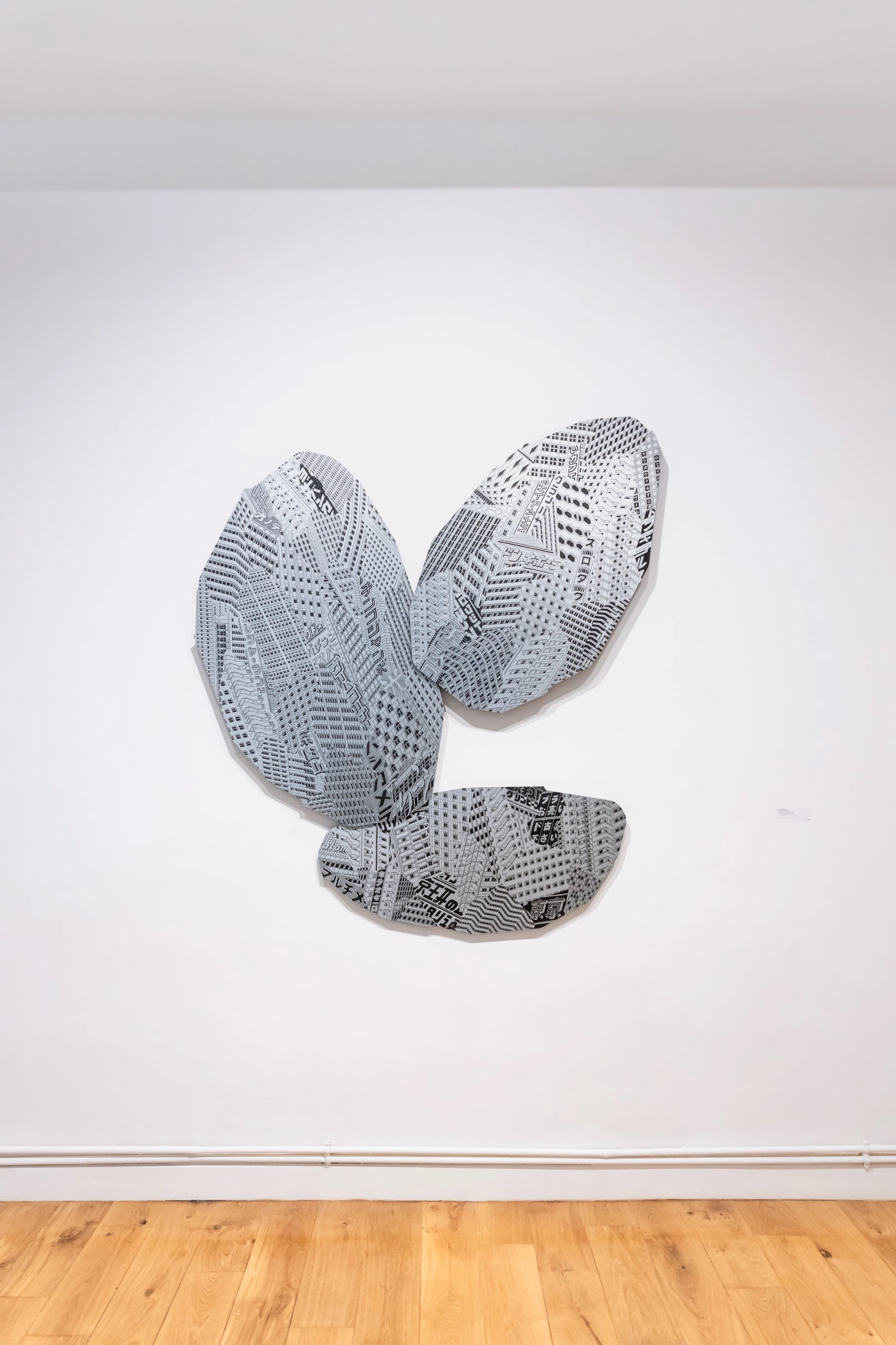 ---
Fragments II

2019

Hand drawing with ink on marble stone slabs.

130 x 75 cm - 15 x 15 in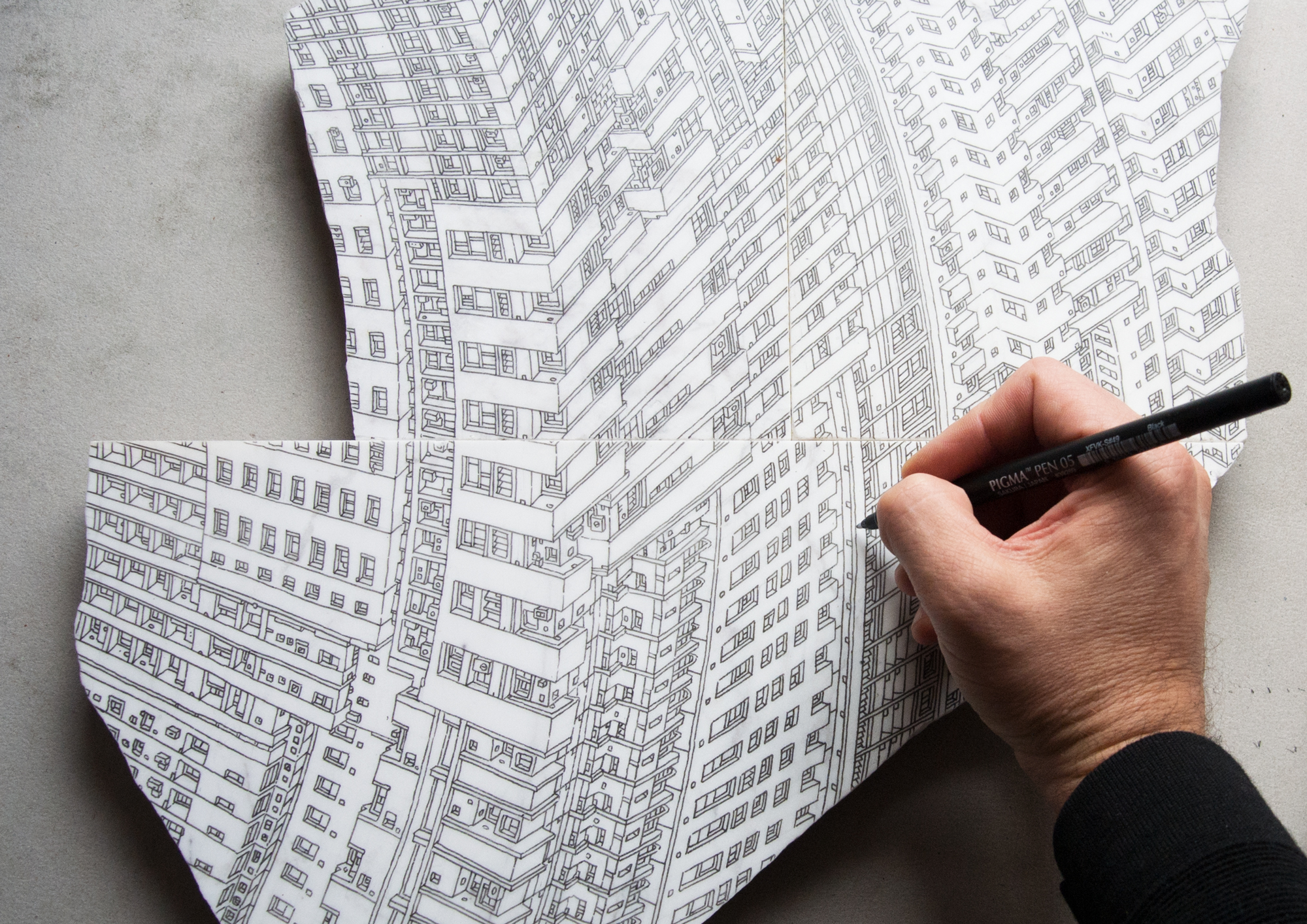 ---
Archaeo VIII

2022

Hand drawing with ink, collage with found paper, charcoal and spray paint on stone slabs on a metal frame.

45 x 45 cm – 18 x 18 in
---
Ouroborus III

2023

Ink on brass

110 x 110 cm
---
Archaeo IX

2022

Hand drawing with ink, collage with found paper, charcoal and spray paint on stone slabs on a metal frame.

50 x 60 cm – 19x24 in
---
Archaeo I

2021

Ink, collage with found material, charcoal and spray paint on stone framed with solid wood.

40 x 40 cm - 15 x 15 in
---
Archaeo II

2021

Ink, collage with found material, charcoal and spray paint on stone framed with solid wood.

40 x 40 cm – 15 x 15 in
---
Archaeo III

2021

Ink, collage with found material, charcoal and spray paint on stone framed with solid wood.

40 x 40 cm – 15 x 15 in
Paris Lights
in collaboration with Porte B. gallery




Glicée print on Hahnemuhle Studio 210 g/m2 paper

–
Artist Proof of /5440 EUR
–
Edition of /45
280 EUR

(Plus shipping worldwide)






An ode to the dazzling signage of Paris.

From the coffin-like Tabac sign to the expressive neon arrow from the Bouillon Chartier.
The Bataclan and La Rotonde. The cafes, cinemas, bakeries and the different metro signs.
From Art Deco, Futurist, Art Nouveau and beyond.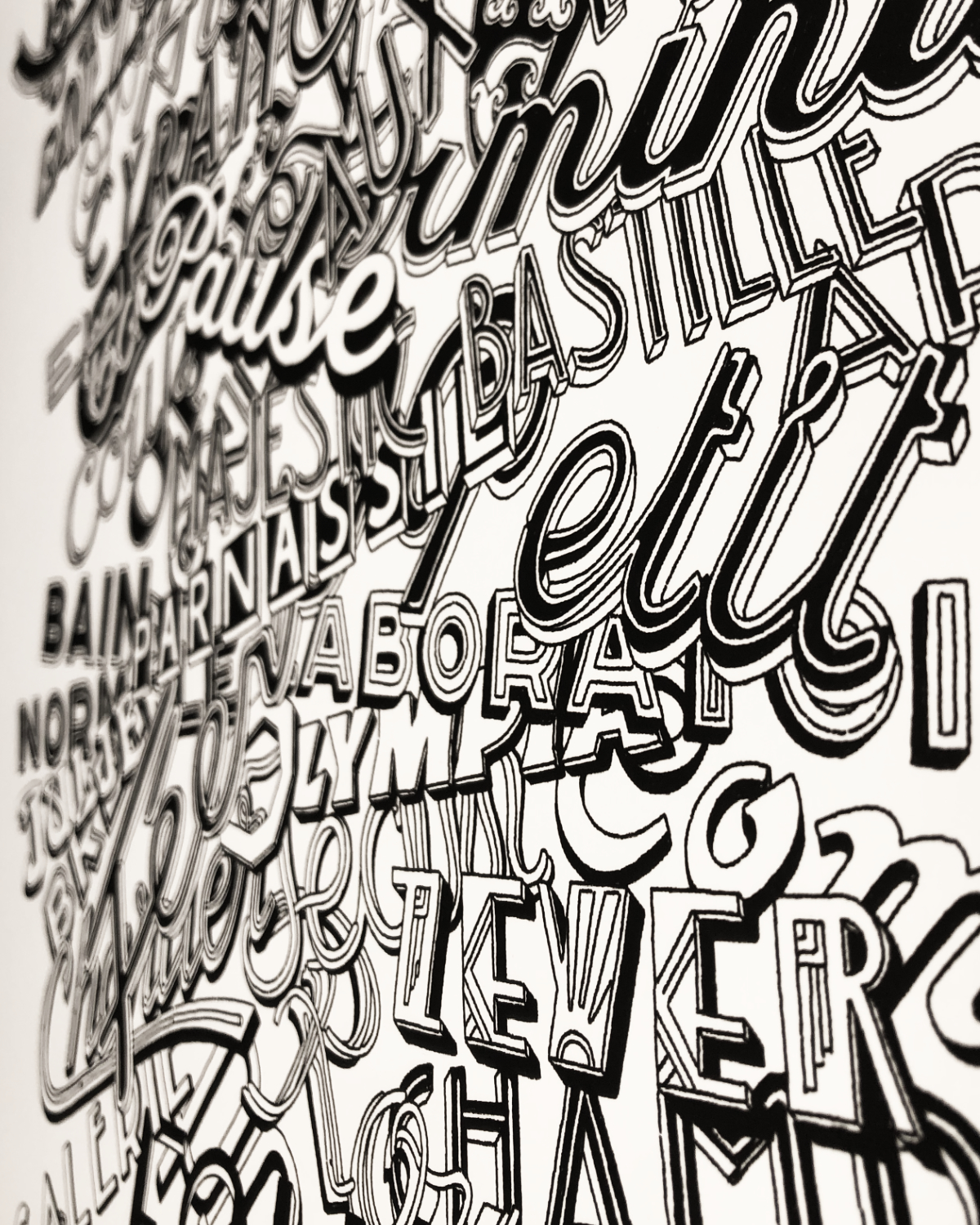 It is my little homage to the work of generations of the sign craftsmen from Paris.

Commissions
Over the years I've been creating artworks for private collectors from around the world and this lead me to some of my cherished pieces.
These private commissions are always a pleasure to do because I get to exchange ideas with the collector and together define the general concept, technique and budget.


In the end we arrive to an artwork that isn't just my own creation but the result of a conversation between me and the collector.

If this is something that might appeal to you, feel free to reach out.
︎Step I
---
Think of a general ideia for a piece and any detail to be considered (a particular building, city or element).
And of course, your budget.

︎Step II
---
I'll reply with a few options for size, technique & general composition. We'll keep talking about it until we're both happy with it.

︎Step III
---
I'll start the piece and periodically send over photos of the work in progress and some backstage access :)

︎Step IV
---
The artwork (with a authenticity certificate) is safely shipped over to an address of your choosing.
FAQ


Shipping policy
Each item will be carefully placed within a protective sheet and inside a highly resistant cardboard box (or tube). We only use high-quality, recyclable packing materials to protect your items.

All shipping is handled through UPS or Fedex with tracking service. When your order ships (usually within 8 days after the purchase), you'll get a confirmation email with tracking information.

We ship worldwide.
Duty and tax fees

The gallery is based in Barcelona, so we collect VAT tax for orders within Spain. The international shipping charges does not include the destination country's duty, tax or customs fees. If applicable, these will be assessed upon delivery.
Payments

All payments are made through
Stripe
or
Paypal
because it protects your financial information with industry-leading security and fraud prevention systems. When you use Stripe or Paypal, your financial information is not shared with us and it allows wide array of payment methods.
If you wish to use other kinds of payment, please reach out by email to
hello@mistermourao.com
Refund policy

If you're not completely satisfied, email us to arrange a return within 30 days. A full refund (minus the shipping cost) will be issued on the return of the item in their original condition.
Please contact us immediately about lost or damaged items by emailing
hello@mistermourao.com
to inform about any damage and we'll be in touch with the next steps.
Customer Privacy

We'll never, ever, ever sell or otherwise give out information to a third party.
Subscribers to the newsletter may unsubscribe at any time.