Tell me what you see

Tell me what you see
Paste up paper intervention
8 x 3 m | 26 x 10 ft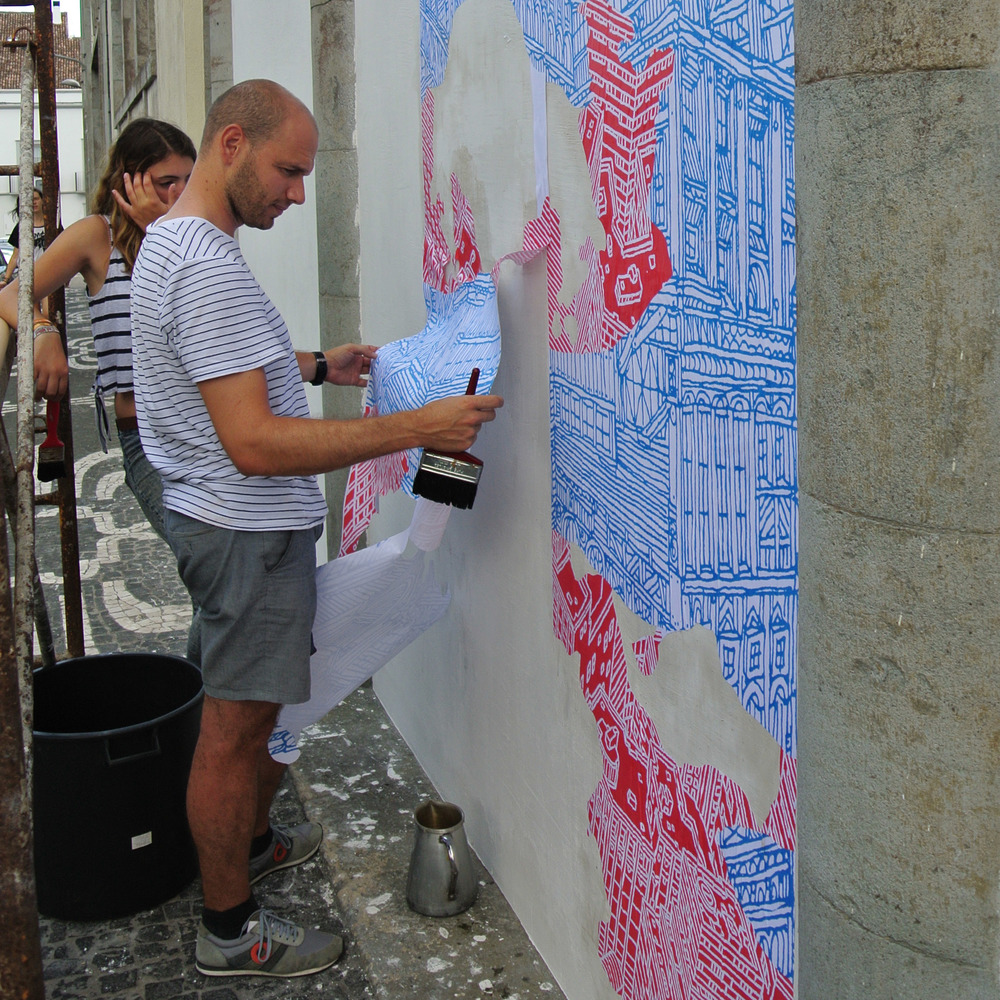 A paste up mural of a large print of two different drawings overlapping swatches in a reference to Rorschach's famous psychological test.
The public approaches the artwork from a far, only reading its main shape and as it comes closer new stories and details become clear.
Produce within the
Walk&Talk Festival
in Ponta Delgada, Azores, Portugal.