Urban Vortex
Original series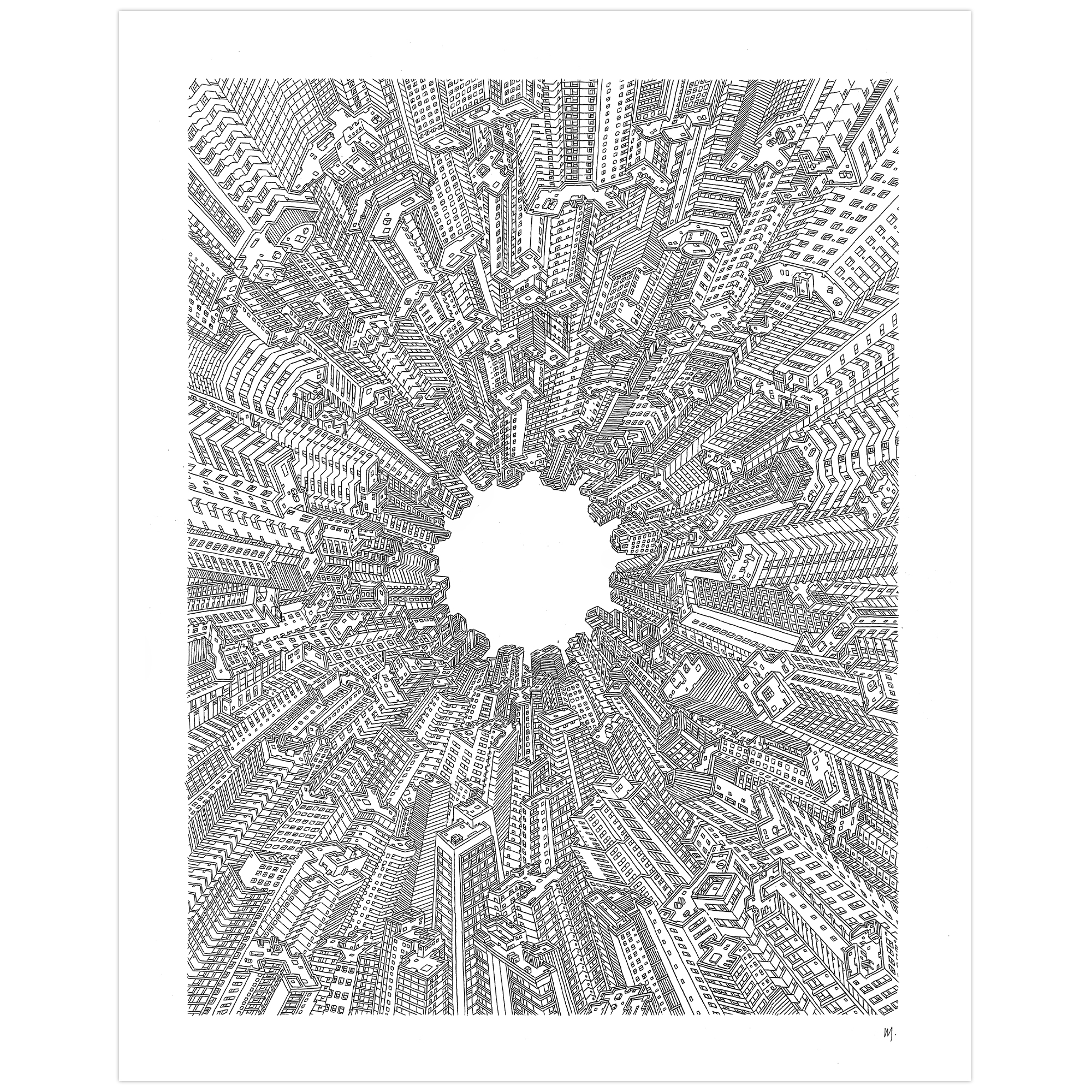 Urban Vortex

2019
Hand drawing in ink on 130g/m2 paper
An original artwork for the cover of a monographic issue of
ElPaís
.
"More than half of the inhabitants of the planet live today in cities and by the middle of this century 70% of the world's population will be reached. Will there be room, employment and services for all?"
37 x 46,5 cm | 15 x 18 in
This artwork will ship in a dent-resistant cardboard tube.
Sold