Only with a black pen and time, Vasco Mourão draws urban landscapes and other architectural meanderings. On paper, wood, brass, stone or a wall.
Recent
Variations
Solo exhibition - Underdogs gallery


Displaying his signature hand-drawing technique of urban landscapes, Vasco Mourão presents a small selection of works produced in the last few years that reflect his enthusiasm with the possibilities of blurring the boundaries between two-dimensional drawing and sculptural objects – working beyond the sheet of paper, exploring drawing on pieces of wood, brass, and stone.

See all artworks at Artsy ︎
Creative Kitakagaya / Osaka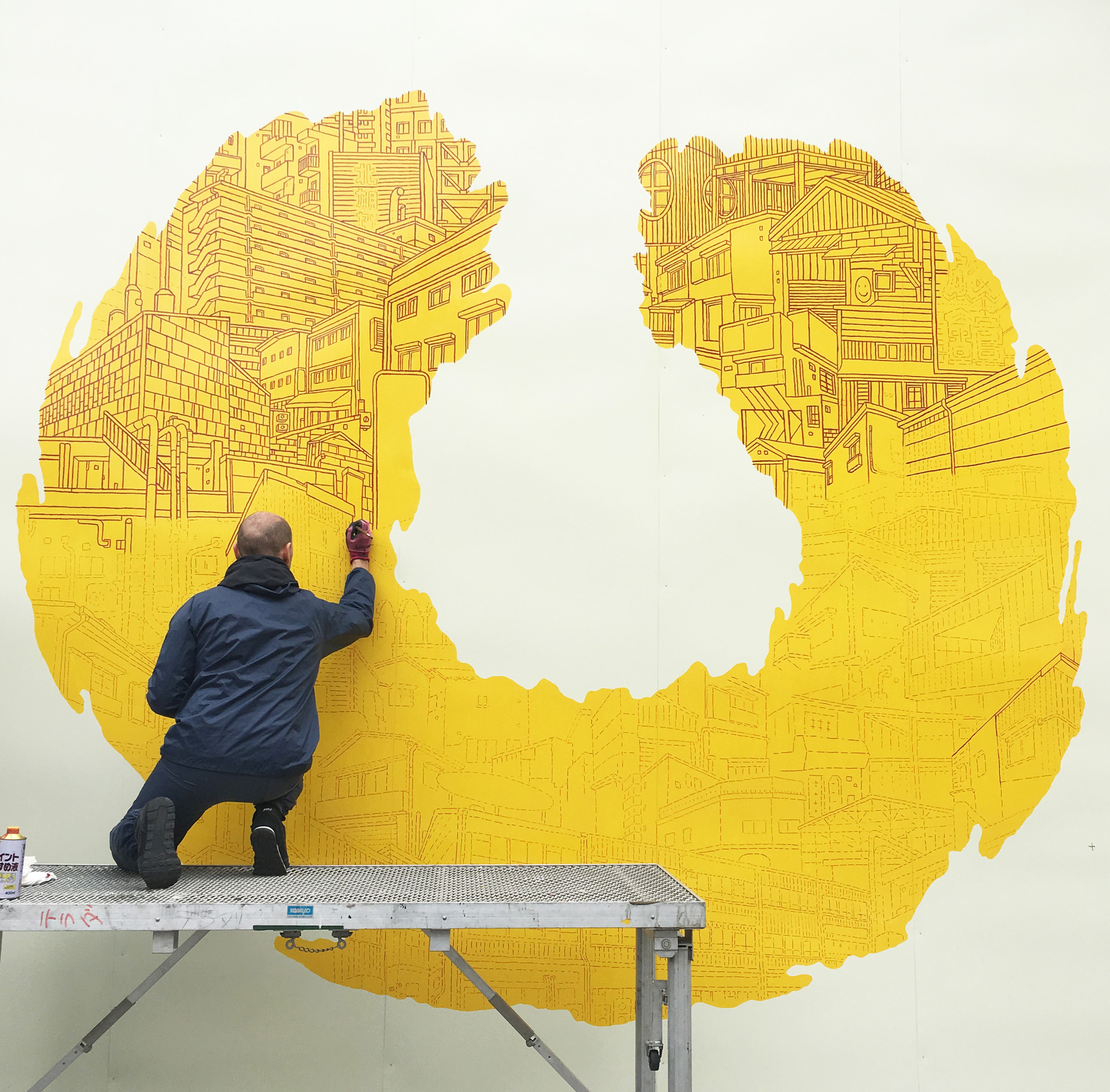 Sign up with your email address to receive news and relevant information about new work, gallery updates & events.